Welcome to Zona Land Education.
Education in Physics and Mathematics
In Zona Land Education you will find educational and entertaining items pertaining to physics, to the mathematical sciences, and to mathematics in general.
Click the picture on the left, and you will enter the Physics area of Zona Land. Clicking on the right picture will send you to the Mathematics area.
Be sure to check out the New Items link below.
Zona Land Education now has a programing language.
The language is called EZ Math Movie. It is an animated graph paper flipbook application. You can control the drawings on the graph paper using commands from a programing language named EZ Math Movie.
You do not have to know the details of the EZ Math Movie language to see it in use here. You will just be clicking buttons and watching animated math and physics diagrams as they are often presented in Zona Land Education. However, if you click a certain 'Show system' button, then the underlying logic to the diagram will be shown to you in the EZ Math Movie language.
You can learn the details of the EZ Math Movie at its home site: ezmathmovie.com.
Hello. Perhaps you are interested in learning math by programing computers. A new site by the author of Zona Land Education may help you get started with that. It's called EZ Programing Demos. It has an interactive, animated, slow motion program code demonstrator. The topics presented there are at the beginner's level. A visit to EZ Programing Demos would show you some of the basic ideas needed to study mathematics with computer graphics. It could clear up some confusion that you might have with the computer code presented at EZ Math Movie.

Here's the link: ezprogramingdemos.com
Zona Land Education is continuing with its development. Notice our new Web address, zonalandeducation.com. Any links on the Web aimed at our old address are redirected to this new address. If you have any links to Zona Land, such as in your favorites, please update them with the new address. Expect to see new material here as well as the opening of some companion sites, such as EZ Math Movie. Zona Land Education will continue to be developed and improved by the author of the original site.
The National Science Teachers Association has selected sections of Zona Land for inclusion in their sciLINKS database.
These are the Isaac Newton section and the VRML Bouncing Ball section.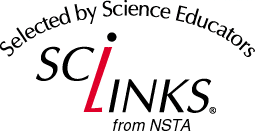 All trademarks, such as Java, Flash, or other, are the actual trademarks of the companies who own them. They are used here to reference the technologies they represent, and are not used here in any way to represent trademarks of Zona Land Education.
All contents of Zona Land Education (except public domain pictures of scientists, mathematicians, and other) Copyright 2011, Edward A. Zobel. All rights reserved.
Custom Search